Goodfellas Towing – Cars, Heavy Duty Truck Towing & Semi Tractor Trailer Towing's origins were as a means to pick-up local cars for over-the-road transporters. As the years went by, we noticed a need for a reliable towing service in Grants Pass and the surrounding areas. We bought our first tow truck in 2015 and have not looked back since!
Thanks to Tom Palazzolo's strong work ethic, Goodfellas Towing – Cars, Heavy Duty Truck Towing & Semi Tractor Trailer Towing became synonymous with quality towing and rapid response times, regardless of the time of day or night! Although Tom passed away in 2020, his passion still drives us to do our best every day.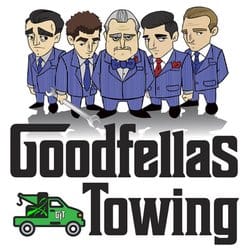 To learn more about our 24/7 Towing Service and to speak to a member of our team, call us at
Guaranteed 5-star Customer Service
Let's change that around.
We're not looking to make a quick buck off our customers.
We're looking to build long lasting partnerships within our community. We know that by offering affordable rates, quick response times, and quality towing, our customers will always call us when they need a tow!
Call us today and experience the difference
We've certainly grown from one tow truck in 2015! Our fleet now includes light duty wreckers, six flatbed tow trucks, three heavy wreckers, rotators, Landolls, skidsteers, and a roll-off truck excavator.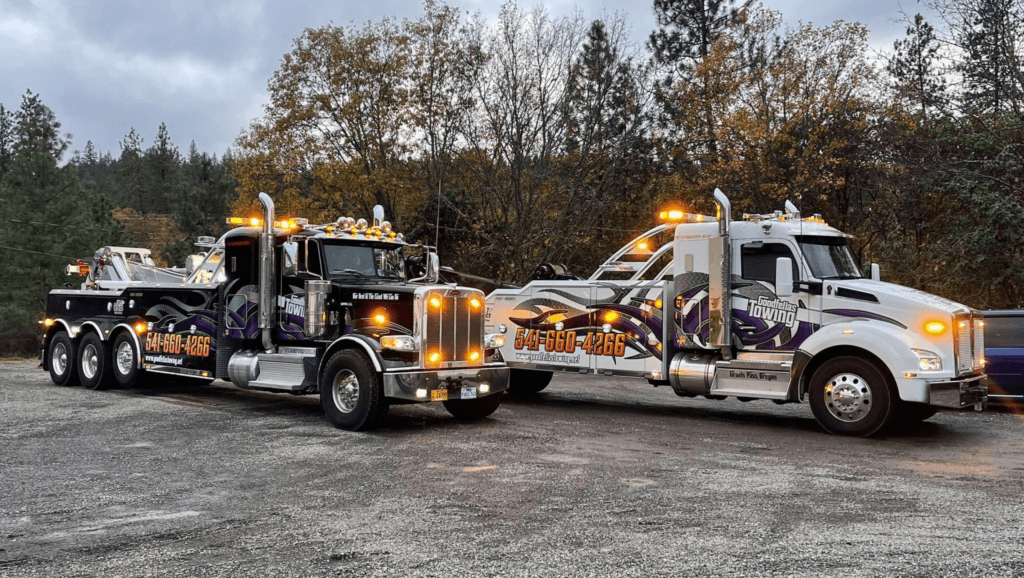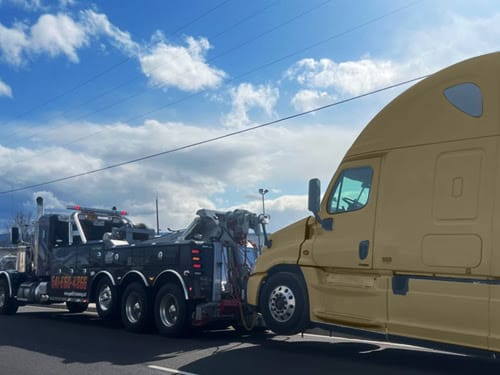 Why we're the best heavy towing company in Grants Pass
Our heavy towing operators are some of the most experienced heavy duty tow truck operators in the area. While they are already professionally certified each of our tow truck drivers must complete continuing education courses, both by The Oregon Tow Truck Association (OTTA) and our in-house training team. Why do we do this? There is always more to learn. By keeping up to date with the latest techniques and safety standards, we're ensuring that our customers are always getting the best service possible.
Our heavy towing division encompasses big rig towing, heavy recovery, load shift corrections, RV towing, and heavy equipment transportation, amongst other services. We strive to be the one-stop-shop for all our customers heavy towing needs!
Grants Pass Towing Service
Light Duty Towing
Medium Duty Towing
Heavy Duty Towing
Accident Recovery
Heavy Duty Recovery
Semi Truck Decking and Undecking
Heavy Equipment Transportation
Load Shift Correction
Jump Starts
Traffic Incident Management
Vehicle Lockouts
Flat Tire Service
Fuel Delivery
Roadside Assistance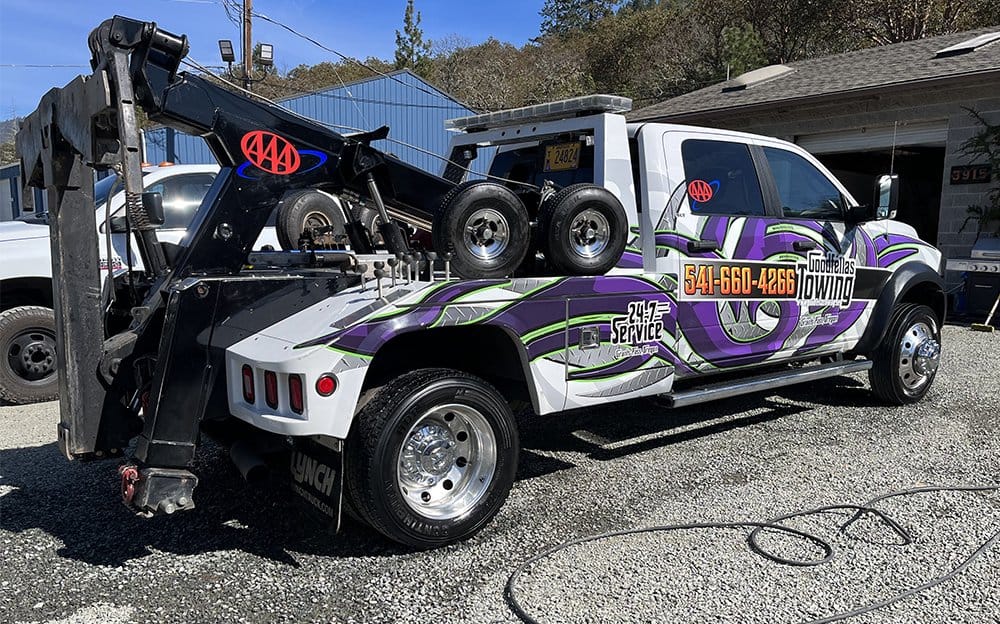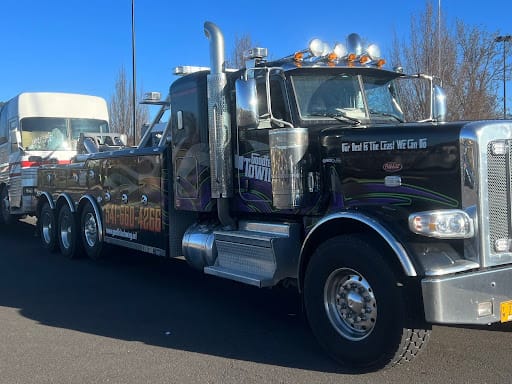 When you need to call a tow truck, there are a few things you should keep in mind. First and foremost, pull over. If you're on the side of the road, turn off your car and put on your hazard lights. This is for your safety. By having your hazards on, incoming motorists will be aware of your presence and know to maintain a safe distance!
Second, call Goodfellas Towing – Cars, Heavy Duty Truck Towing & Semi Tractor Trailer Towing at 541-660-4266. Our dispatchers will be able to give you an estimated time of arrival (ETA) for the tow truck that's coming out to help you get back on the road safely.
It's really as easy as that! Once on site, our tow truck driver's will talk you through the towing process and answer any questions you may have. We know that calling a tow truck can be stressful for most people, that is why we do everything in our power to ensure that our customers get a seamless towing experience.