24/7
Tire Repair

& Replacement Service
Emergency Car Lockout Service
If you have locked yourself out of your car, do you have a plan of action? Of course, nobody plans to leave the keys in the car. But having an emergency car lockout service on speed dial can save you hassle, time, and money when it matters most.
Rather than panic, call Goodfellas Towing – Cars, Heavy Duty Truck Towing & Semi Tractor Trailer Towing! We are a vehicle locksmith company with excellent customer service and a wide range of services, including emergency lock and key services in Grants Pass, Oregon and surrounding areas.
As a family owned business, we take pride in our name and reputation. Our emergency roadside assistance services and car lockout services are available to all motorists through our 24/7 number: 541-660-4266. Let us help you get back on the road quickly and safely!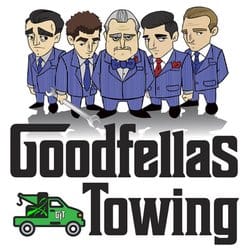 To learn more about our 24/7 Mobile Tire Repair Service and to speak to a member of our team, call us at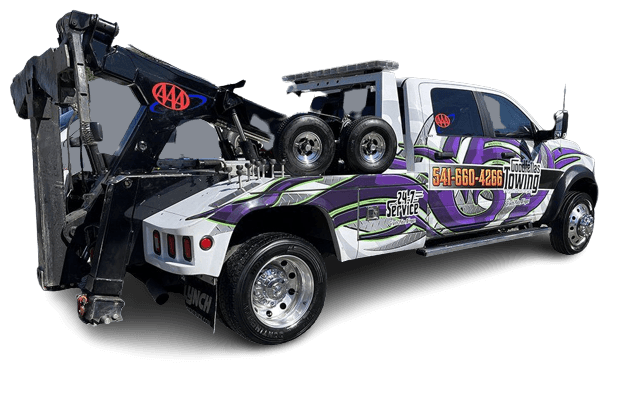 24/7 Lockout Service Near Me
Locking the keys in your car can happen anywhere and at any time. While it can cause you to feel a bit silly, there's no need to worry. Goodfellas Towing – Cars, Heavy Duty Truck Towing & Semi Tractor Trailer Towing receives calls for 24/7 lockout service near me all the time! We are no stranger to assisting stranded drivers who have left their keys in the car, whether in the ignition, on the front seat, or even in the trunk. If you find yourself with any of the following issues, give us a call for a quick and affordable fix:
Keys Locked in Car
Car Lockout Service
Unlock Car Door
Keys Stuck in Ignition
Trunk Lockout
Jammed Locks and Broken Locks
And more!
Call us today and experience the difference
Imagine this: you rush out of your house on a chilly morning to head to work. You're already running behind schedule and you still need to drop the kids off at school. You throw the backpacks and your briefcase in the trunk and slam it shut. A sinking panic sets in as you realize that the car keys are locked in the trunk and the rest of the vehicle is inaccessible.
With kids to wrangle to school and a tight deadline at work, this is a worst case scenario for anyone. Rather than place tons of calls for vehicle lockout service near me, make one call to Goodfellas. We'll be on our way to your location as soon as possible to assist during this challenging time.
For car keys locked in the trunk, we have easy solutions that not only get you back into the vehicle, but do so without damaging your doors or windows. No matter the make or model, we can gain access to your car in a hurry. Contact Goodfellas for 24/7 vehicle lockout service that you can trust!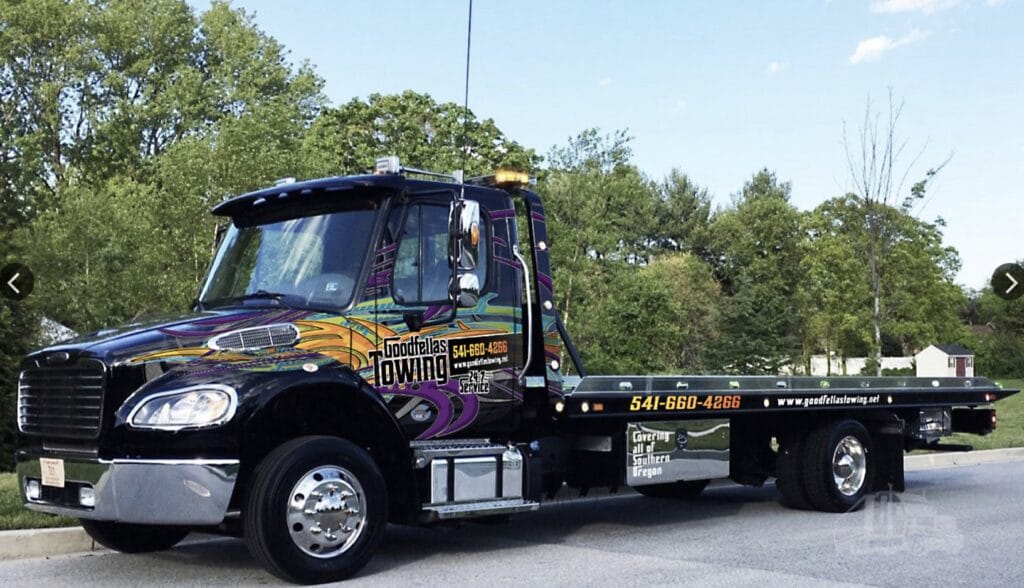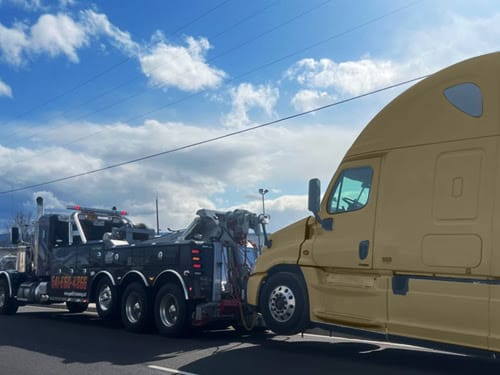 Heavy Duty Lockout Service Near Me
Heavy duty vehicles are used for construction jobs, product deliveries, and many other functions that keep society going. With this in mind, there is no time for a heavy duty lockout! To keep your business running, have your drivers call Goodfellas Towing – Cars, Heavy Duty Truck Towing & Semi Tractor Trailer Towing for heavy duty lockout service near me.
We provide heavy duty lockout service in Grants Pass, Medford, and the rest of Josephine, Jackson, and Douglas counties. Don't wait around wondering what to do – call us for:
Bus Lockout
RV Lockout
Truck Lockout
Motorhome Lockout Service Near Me
Tractor Trailer Lockout
Big Rig Lockout
Semi Truck Lockout
Dump Truck Lockout
Box Truck Lockout
And more!