Details of Glendale Heavy Towing by GoodFellas Towing
GoodFellas Towing swiftly responded to the scene of a major accident on I-5 Northbound near Glendale, Oregon, following a call from the Oregon State Police. When it comes to challenging towing jobs, GoodFellas Towing has a reputation for going above and beyond the call of duty. Recently, they were called into action by the Oregon State Police for a non-preference call involving a rollover at Milepost 79 on Interstate 5 Northbound, just one mile south of the Glendale, Oregon offramp. This incident was nothing short of a major crisis, with a tractor catching fire and a trailer loaded with valuable cargo – Monster energy drinks – that had to be hand-unloaded.
In a situation that demanded immediate attention, GoodFellas Towing dispatched a team of ten highly skilled professionals equipped with a 2022 Peterbilt 389 w/ Century 9055XL Wrecker Body. The emergency response team arrived at the scene, where they were joined by the Oregon State Police, ODF Fire, and Rural Metro FD.
With a thorough assessment of the challenging circumstances, GoodFellas Towing's crew wasted no time and went to work. Their first task was to hand unload the cargo of Monster energy drinks from the trailer. It was a delicate operation that required precision and care to prevent any further damage to the valuable cargo.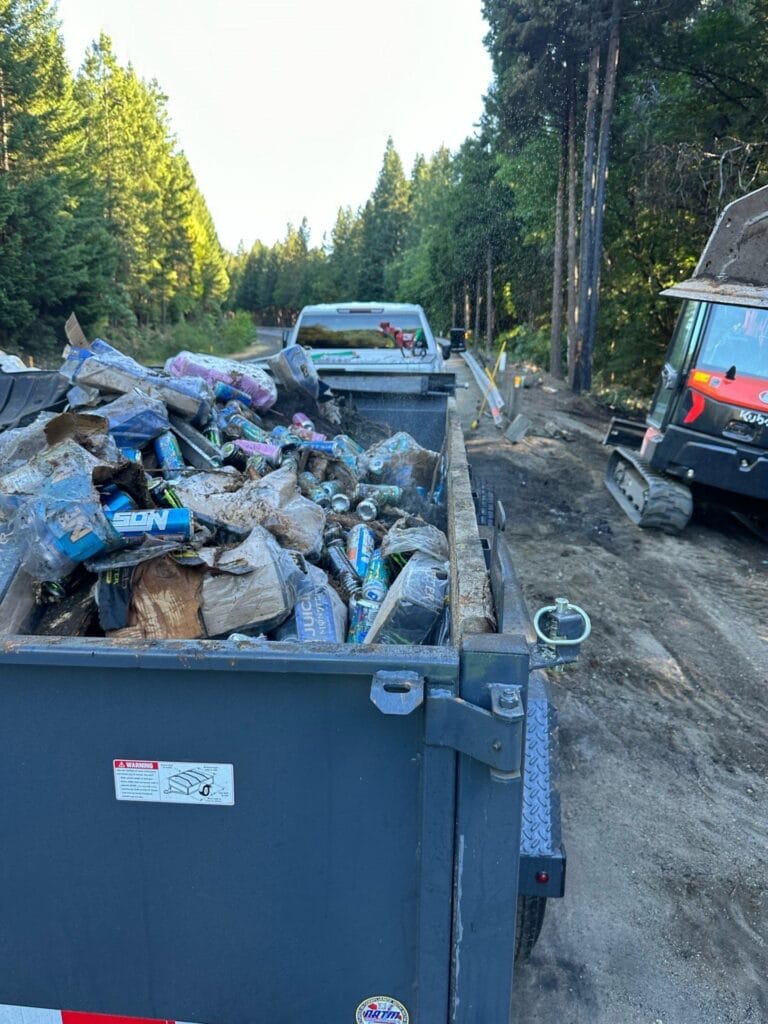 Glendale Heavy Towing: GoodFellas Towing's Expertise in Action
GoodFellas Towing specializes in Glendale heavy towing, providing top-notch services that you can rely on. In the world of Glendale heavy towing, GoodFellas Towing is a name you can trust. Their recent job near Glendale, Oregon, just one mile south of the offramp on Interstate 5 Northbound, demonstrated their expertise and dedication to getting the job done right. In addition to their Glendale heavy towing services, GoodFellas Towing also boasts a highly skilled team of professionals who excel in handling challenging situations like the one at Milepost 79 on I-5 Northbound. Their quick response and well-maintained equipment, including the 2022 Peterbilt 389 w/ Century 9055XL Wrecker Body, make them the go-to choice in emergencies.
In a display of professionalism and efficiency, GoodFellas Towing not only hand-unloaded the trailer's cargo but also ensured that the tractor, which had caught fire, was safely winched to the road. The burnt remains of the tractor were then loaded onto the Landoll for transportation to their yard. Additionally, the team undertook the critical task of cleaning up and disposing of the remaining loose material and debris from the accident site.
In total, the entire operation took 14 hours to complete. GoodFellas Towing's dedication and expertise shine through in their Glendale heavy towing services, ensuring that even in challenging situations, cargo is protected, and the job is done with the utmost professionalism. Trust GoodFellas Towing when you need reliable heavy towing services in Glendale, Oregon.